republics are built by the people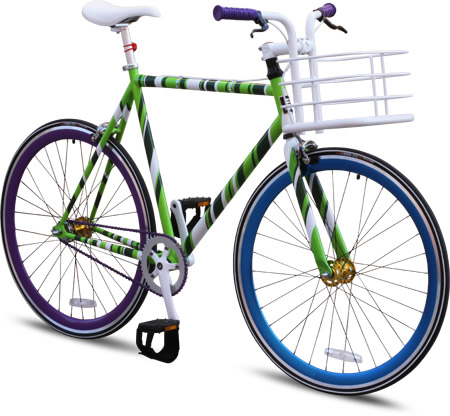 Just like the people who ride them, bikes come in all shapes and sizes. Generally, they're designed for utility: a go fast, down the mountain, get to work or cruise the town tool. Unfortunately, they usually look about as snappy as a tool too. At Republic Bike, we decided to shake up familiar aesthetic conceits and expectations of what a bike should look like. In fact, we decided to leave it up to you. The only tools we offer here are those to let your creativity go for a ride. You pick, choose, swap and decide, and we'll build it, box it, and ship it out. It's a bike we design and build together. It's built by us & you.

Flash required
You must have the Flash player installed to use the 3D Builder. If available for your device, you can download it here.
Click, drag and rotate your design -- visualize your designs in 3D using the new
3D Bike Shop™
.
We keep it bold and simple, clean and colorful, whimsical and elegant. Our bikes are practical, affordable, and meant to make you smile. So we encourage you to play! Take a spin, twirl and zoom in our
3D Bike Shop
. Experiment with something outrageous or keep it muted. Keep designing until you're ready, and we'll wrench your dream into a two-wheeled, rolling reality.
Give it a spin
.
When we're not busy assembling your custom build, we're outfitting our corporate friends with handsome transportation as well. We extend our
built by us & you
designs to certain corporate customers needing something as unique as they are. Check out some of our
corporate and promotional programs
. Also, take a look at
some of the attention we've received
by leaving the designing up to you.
your canvas
Whether you're looking for a minimal, contemporary silhouette, or something a little more extravagant, your design starts here:
Plato® Dutch bikes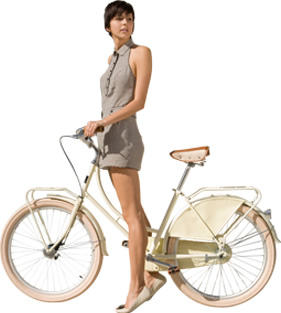 The satisfying spirit of the Dutch bike is upright and relaxed, practical and pleasant ... and Plato agrees. The Plato Dutch bicycle is designed as a mix of retro styling and modern twists – because a dose of whimsy arouses just the right attitude for these bikes.
not your grandma's omafiets
Plato is a daily delight – from the morning errand to the ride home from an evening with friends. For the Plato, being Dutch is about your pose, and our Dutch bicycle is designed to let you sit upright, chest lifted, head high. It's a graceful act, and Plato radiates joy with every revolution.
So whether you're looking to spread the mirth on your commute or carry home that load in style, hop on, grip those swept-back bars and ride.
Plato is available in many flavors: 1-speed or 3-speed, step-thru or diamond.
Aristotle® singlespeeds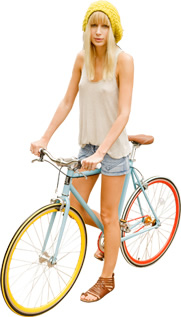 In the spirit of simple machines and bold design, Republic Bike offers the Aristotle singlespeed bicycles. With clean lines and components, Aristotle is a balance of value and beauty. A singular beauty with pleasing angles and sensible outfitting, Aristotle is a multi-purpose, simple, practical ride at a beautiful price.
fixed or free – you decide
Aristotle is a singlespeed bicycle with a fixed/free hub. Fixed gear or track bikes have their rear cog attached or "fixed" to the rear wheel. A fixed gear bicycle is essentially a singlespeed bicycle. However, singlespeed bikes allow the rider to coast without pedaling, but on a fixed gear bicycle you can't coast without pedaling. So, you're always pedaling on a fixed-gear bicycle.
If it's new to you, riding a fixed gear bicycle takes a bit of getting used to. However, the Aristotle comes standard with a fixed/free dual hub. So if you're new to a fixed gear bike, or need the comfort of the occasional coast, Aristotle serves both purposes. Flip around your rear wheel anytime to switch from fixed to not. Or not to fixed. And back. Fix or free - you decide.
Socrates® cargo bike – an innovative platform for hauling and branding.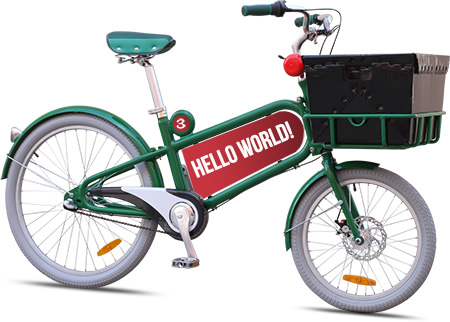 Riffing on the form of classic cycle truck, the Socrates cargo bike is built for hauling. Socrates has a frame mounted front carrier and a smaller 20" front wheel for carrying a load in a super-stable and an irresistibly eye-catching form. Feel free to call it so-crates. Feel free to call it what you like, but this fellow can haul.
And you certainly can't miss him when he rides by. Why not say something as you whizzzz on by. Socrates is ripe and ready for branding with sign mounts inside the frame. Use one of our standard signs or make your own. Or get in touch for something a little more personal as personalization is the point. You can rock our standard tote and carrier, or ask us about our DIY front carrier. We don't know what you'll attach. We don't know how you'll use it. But that's the point. It's a rolling platform for your innovation.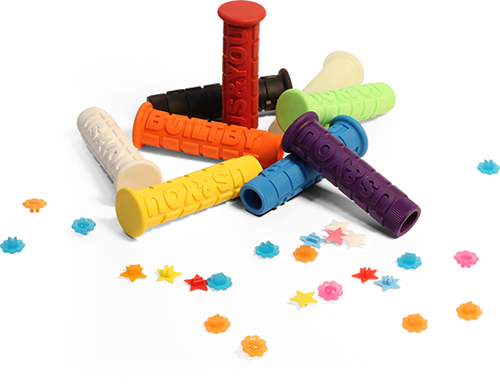 1-800-220-3420 Mon-Fri 10a-4p EST
Copyright © 2014 Republic Bike Inc. All Rights Reserved.

Republic, Built by us & you, 3D Bike Shop, Aristotle, Plato,
and Socrates are trademarks of Republic Bike Inc.
Other marks are the properties of their respective owners.