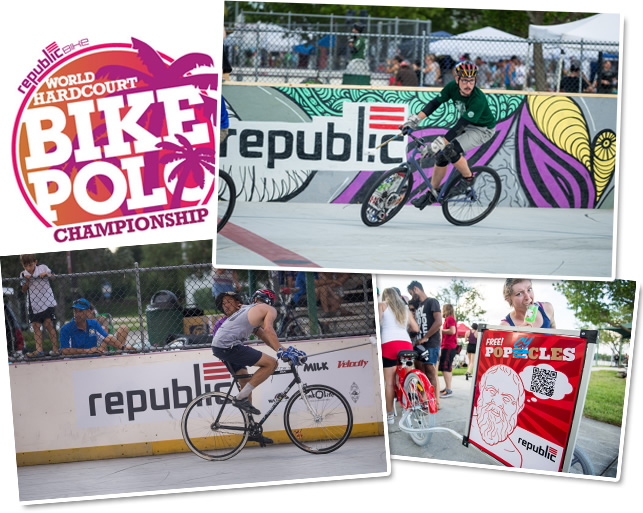 Outreach & sponsorships
Biking accessibility, enthusiasm and joy are core values we hold dear.
We're committed to likeminded promotion, advocacy, culture and awareness, whether in the form of sponsoring programs such as the World Hardcourt Bike Polo Championships, the Bicycle Film Festival or actually having our bikes used in film (watch closely for some Aristotle cameos in Men in Black 3 and Socrates as the official Hooli bikes).
If your solution feels like it might be colorful and pedal powered, get in touch.