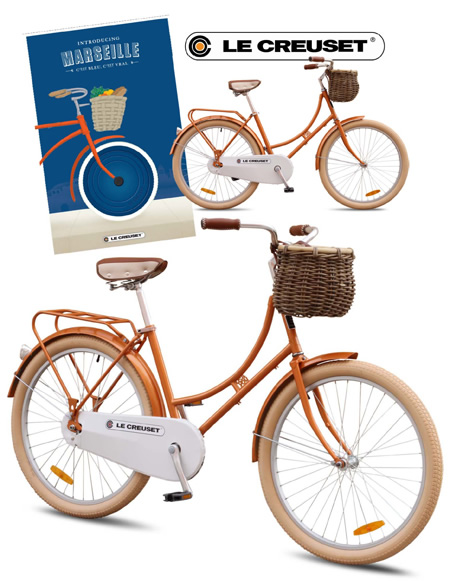 Experience and precision
Some of the customers we've worked with include Capital One, Charles Schwab, Coca-Cola, Google, Miller-Coors, Intuit, Le Crueset, Microsoft, Motorola, NASA, Nestle, Nike, Pepsi, Ralph Lauren, Warby Parker, Western Union, among many others.
From time to time, we'll post some projects up on our blog. Check it out here.
Custom decals and design
We offer short-run, in-house, custom decaling for your corporate branding and promotional programs. We'll work with you to translate your design concept into a rolling reality. Contact us for program details and pricing.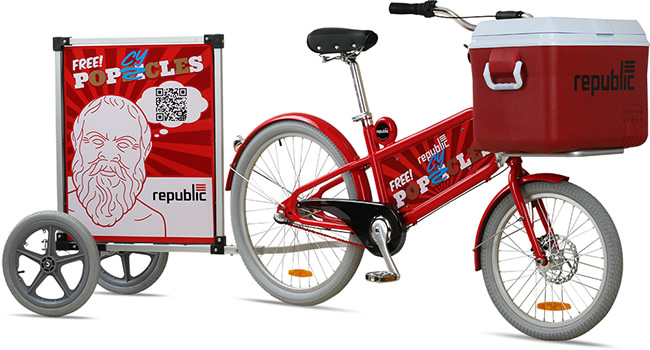 We like leaving it up to you. We're astounded by how our customers use our bikes, and we encourage you to use your imagination. We'll help you make it.
Our Socrates® cargo bicycle is a unique promotional platform, perfect for events, deliveries, and you-name-its.
A practical sidekick for bringing the goods, Socrates® also gets just enough stares to keep it fun and to keep everyone smiling.